Are you aspiring to join the ranks of the United States Marine Corps as an officer? This prestigious title is not just a career—it's a commitment to excellence and leadership. This step-by-step guide provides an in-depth look into how to become a Marine Corps officer, from educational requirements to specialized training.
1. Educational Requirements to be a Marine Corps Officer
Begin your journey with a bachelor's degree. The Marine Corps accepts all majors. Seriously, you can major in underwater basket weaving and still qualify. However, degrees in fields like engineering, math, or international relations will help you stand out. It is competitive to get a slot into Officer Candidate School (OCS). Your grades and GPA will matter significantly. While you only need a bachelor's degree, you will need to demonstrate that you are a serious student. So maybe take a night or two off from the frat party. Don't be Will Ferrell in Old School and streak down the quad to the gymnasium. You need to familiarize yourself with the library!
2. Applying for the Program
To qualify for OCS, you will also have to complete a background check and a medical screening at the Military Entrance Processing Stations (MEPS). These steps were included in our article on "How to Join the U.S. Military." Some other additional steps in completing your package include references and letters of recommendation. As you go through college, start thinking about coaches and professors that might give you high praise. If they are also Marines or veterans, then that is even better.
You will also want to think hard about why you want to be a Marine Corps officer. Writing a letter to the selection board is part of the process. You will want to think clearly about this and draft a well-written letter on why you want to join the Marine Officer Corps.
As you interact with your Officer Selection Officer and the staff, be professional. They are going to make a recommendation as well. You are always being evaluated. Start to act as if you are standing in front of your Marines. This is a good time to get in that professional mindset.
Finally, be patient. The application process can take a long time especially if you are in a competitive location. If you don't get accepted to an OCS class, you can apply again. In fact, the determination to keep applying is important and is a good sign of your commitment, which is a Marine Corps value.
3. Marine Corps Commissioning Programs: Multiple Pathways to Leadership
As you begin getting your degree, you will want to start thinking about which commissioning path to pursue. Here are the various commissioning programs to become a Marine Corps officer:
Platoon Leaders Class (PLC): Ideal for college undergraduates.
Naval Reserve Officers Training Corps (NROTC): Combines college education with military training.
Officer Candidate Course (OCC): A direct route for college graduates.
United States Naval Academy: An immersive military education experience in Annapolis, MD.
If you are in NROTC or attending the Naval Academy, then you will be commissioned as a Marine of Navy officer. On the other hand, the two other commissioning sources, PLC and OCC, provide routes for people to complete their undergraduate degrees without having to spend their time in college with significant military commitments. The PLC has two six-week summer programs. One is before your junior year ("Juniors") and the other is before your senior year ("Seniors"). After successfully completing the twelve weeks, you will be commissioned a Second Lieutenant after graduating with your bachelor's degree.
With the OCC program, this takes place after you have already earned your bachelor's degree. This is a shorter program in which a recent college graduate will go through a 10-week long Officer Candidate School (OCS) class. Upon successful completion of OCS, you will earn your commission as a Second Lieutenant immediately. In a nutshell, the big requirement is the bachelor's degree.
4. Officer Candidates School (OCS): Your Gateway to Leadership
OCS in Quantico, Virginia, is the major milestone to becoming a Marine Corps officer. For the OCC program, it is a rigorous 10-week program. For PLC, it is two six-week programs. Furthermore, OCS tests your physical endurance, leadership skills, and academic prowess. It's designed to be a pressure cooker. Unlike Boot Camp, the attrition rate is much higher.
There is a strong focus on leadership from the beginning of OCS. While in OCS, you will be referred to as "candidate." Furthermore, candidates are given leadership responsibilities known as "billets." Additionally, there are many events that are designed to specifically test your ability to lead. In fact, every day is an evaluation. OCS is designed to screen and evaluate possible Marine officers.
5. Physical Fitness: A Cornerstone of Marine Corps Officers
Officer candidates are expected to perform at a high level of physical fitness coming into OCS. Marine officers are supposed to lead from the front. As a result, the physical standards are much higher. The Physical Training (PT) at OCS will exceed what is done at Boot Camp. There will be several Physical Fitness Tests (PFTs) and Combat Fitness Tests (CFTs) throughout OCS. Additionally, candidates will also be tested on the endurance course as well as regular PT sessions. You will also go through the legendary Quigley!! Finally, OCS will have multiple hikes that are designed to test the physical and mental stamina of each candidate.
Are you ready for The Quigley?? 
6. Be Mentally Prepared
During OCS, there will be a significant amount of classroom instruction. The toughest part of class is staying awake. Candidates will stand up to avoid falling asleep. That is fine. The goal is not to let the instructor catch you falling asleep. It is tough to stay awake because the classroom is usually one of the few times when you are not being screamed at by a Sergeant Instructor (Drill Instructor at Boot Camp). Thus, your body relaxes and immediately tries to take advantage of a moment of less heightened tension.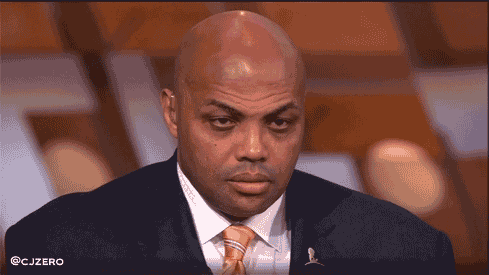 But, you will need to pay attention and learn the material. The material encompasses a lot of Marine Corps history, customs and courtesies, administration, tactics, finances, uniforms, etc… In a nutshell, there are a lot of classes which encompass all aspects of Marine life. Candidates will have to study and prepare for tests. You will need to learn your "knowledge." This is typically found in a small candidate booklet that you will basically need to memorize.
There will also be multiple classes and discussions on leadership. There are tactical decision games done in the squad bay and ethical decision games. These are typically led by the Staff Platoon Commander (SPC). The SPC is usually a Captain who has deployed twice and is now on their secondary billet under Training and Education Command (TECOM). SPC led discussions are a critical part of training and education for officer candidates.
Want to understand why you might fall asleep in class? Check out On Combat: The Psychology and Physiology of Deadly Conflict in War and in Peace
7. Close Order Drill
Drill is another large component of the training at OCS. It is designed to instill discipline into each candidate. It is also the primary way in which candidates will move around Quantico from place to place. Candidates will also be evaluated on their leadership based on drill. After OCS, drill is not something that officers will do frequently. But, officers will be expected to know the fundamentals of drills for formations, awards, ceremonies like change of command and retirement. On that note, uniform inspections will be part of OCS. Candidates must keep sharp and clean uniforms. This can lead to late nights prepping uniforms after lights out.
8. Integrity
One of the big reasons a candidate can be dropped from OCS is an integrity violation. If you lie or cheat, you will be kicked out. No second chances. There is a zero tolerance policy for lack of integrity. In fact, this is a large part of the leadership evaluation. The conduct of a Marine Corps officer is expected to be above reproach. Marine officers must have moral courage. Marine leaders need to be able to do the right thing at all times even when no one is watching. As a result, this is a critical part of a potential officers screening and evaluation. If you are a habitual liar, then don't even bother applying for OCS. Marines don't need to be led by liars!
Want to learn about integrity? Get the definitive integrity guide here!
9. Tips to Prepare for OCS
Meet with the Officer Selection Officer. You will begin going through the process of preparing a package. Your application will be reviewed and you will either be accepted or denied a spot at OCS.
Talk to Marine officers and those who have gone through OCS. Learn about what to expect and how to prepare.
Prepare physically. You should be in great shape before entering OCS.
Ask your OSO for one of the candidate "knowledge books." An OSO should be able to provide you with the book that you will have to study at OCS. It is wise to get a jump start on studying it before going to OCS.
10. What comes next?
After OCS, the next stage of Marine Officer training is The Basic School (TBS). This training is also in Quantico, VA. However, it is across I-95 at Camp Barrett. TBS is a whole different beast from OCS. It is where Marine Officers are molded. In fact, TBS is longer as it lasts six months. It is less physically intensive in terms of PT. However, it is more grueling with field training. At TBS, there is a lot of time spent in the field. Marine officers are expected to learn how to lead an infantry platoon.
11. Final Thoughts
In taking the steps to becoming a Marine officer, you will go through a journey of personal and professional growth. Getting into OCS is an achievement. It means that you have distinguished yourself as a student and have demonstrated an aptitude for leadership.
However, OCS is the real test. It is an incredibly difficult 10 or 12-weeks. But it is rewarding. When you become a Second Lieutenant, you will be entrusted with enormous responsibility. As a result, you need to earn it and prove your worth to be a leader of Marines.
Get one of the definitive books on becoming a Marine Officer: One Bullet Away: The Making of a Marine Officer
Also, check out The Marine Officer's Guide